2020 Pinckley Prizes
C.S.Harris, Angie Kim, and Emma Copley Eisenberg are the recipients of the 2020 Pinckley Prizes in Crime Fiction and True Crime Writing, named to honor the memory of Diana Pinckley. The prizes will be presented during the 2021 Bouchercon, which takes place in New Orleans this October. The Pinckley Prizes partner with the Women's National Book Association of New Orleans, of which Diana Pinckley was a founding member.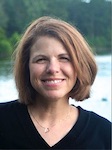 C.S. Harris is the winner of the Pinckley Prize for Distinguished Body of Work. Candice Proctor, aka C.S. Harris and C.S. Graham, is the USA Today bestselling, award-winning author of more than two dozen novels including the Sebastian St. Cyr Regency mystery series written under the name C.S. Harris, the C.S. Graham thriller series co-written with Steven Harris, and seven historical romances. She is also the author of a nonfiction historical study of women in the French Revolution. Her books are available worldwide and have been translated into over twenty languages. A former academic with a PhD in European history, Candice also worked as an archaeologist on a variety of sites including a Hudson's Bay Company Fort in San Juan Island, a Cherokee village in Tennessee, a prehistoric kill site in Victoria, Australia, and a Roman cemetery and medieval manor house in Winchester, England. She loves to travel and has spent much of her life abroad, living in Spain, Greece, England, France, Jordan, and Australia. She now makes her home in New Orleans, Louisiana, with her husband, retired Army officer Steve Harris, and an ever-expanding number of cats.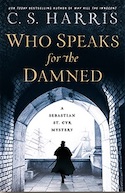 In their citation, the judges said, "One of the pleasures of Harris's writing is her painstaking attention to historical detail, but what really moves the reader is the way her writing demonstrates pressing issues that endure to the present – the rights of women and minorities and children, immigration, political corruption. Her writing manages to be both historical and very much of this moment."
"I am stunned and thrilled to be honored in this way. It is particularly poignant to receive an award named in memory of Diana Pinckley, who did so much for both crime fiction and the authors who write it," Proctor said.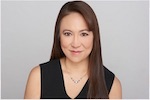 Angie Kim is the winner of the Pinckley Prize for Debut Fiction for her international bestseller and Edgar winning novel Miracle Creek, named a "Best Book of the Year" by Time, The Washington Post, Kirkus, and The Today Show, among others. Her novel also won the ITW Thriller Award, the Strand Critics' Award, and the Pinckley Prize. A Korean immigrant, former editor of the Harvard Law Review, and one of Variety Magazine's inaugural "10 Storytellers to Watch," Kim has written for Vogue, The New York Times Book Review, The Washington Post, Glamour, and numerous literary journals. She lives in Northern Virginia with her husband and three sons.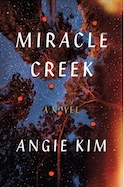 Judge Jean Redmann said, "It's not the plot twists, but the people who keep you turning the pages, believable, heroic and imperfect. Beautifully written, it takes us into worlds we all should be more aware of."
Kim dropped the phone when she heard the news, but recovered quickly when the judge called her back. "This is wonderful," she said.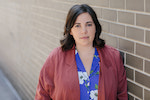 Emma Copley Eisenberg is the winner of the Pinckley Prize for True Crime Writing. Her fiction and nonfiction have appeared in McSweeney's, The New York Times, Granta, The Virginia Quarterly Review, Tin House, Guernica, The New Republic, The Washington Post Magazine, Esquire and others. She is the author of The Third Rainbow Girl: The Long Life of a Double Murder in Appalachia, a New York Times Notable Book of 2020 and a novel and story collection forthcoming from Hogarth/Penguin Random House. She lives in Philadelphia, where she directs Blue Stoop, a hub for the literary arts; two additional works are already under contract.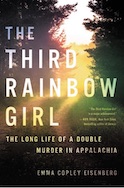 The judges found this book to be an astonishing and compelling portrait of the unsolved murders of Vicki Durian, 26, and Nancy Santomero, 19, who were on their way to the Rainbow Gathering, a peace festival in Pocahontas County, West Virginia. Their bodies were found in an isolated clearing in Pocahontas County, June 25, 1980. Eisenberg, who has her own history with the area, pursued this story, looking at the lives of these women with insight and compassion, reckoning with her own coming of age, her own desire to push boundaries. It is a page turner that lingers long after its conclusion, a powerful meditation on women's choices.
"I'm honored to be recognized by these discerning and wonderful judges. While The Third Rainbow Girl sits at the intersection of many genres and modes, I'm thrilled to see she's found such a welcoming and open home at the Pinckley Prize," Eisenberg said.
The judges this year were novelist J.M. Redmann, author of the Mickey Knight and Nell McGraw series; Constance Adler, author of My Bayou, New Orleans Through the Eyes of a Lover; and music and culture journalist Alison Fensterstock, editor/co-author of The Definition of Bounce.
Harris, Kim, and Eisenberg received a $2,500 cash award, as well as a beautiful paper rosette fashioned from the pages of their books, created by New Orleans artist Yuka Petz.
Submissions for the 2021 Prize opened on June 1, 2020.