2018 Pinckley Prizes
Ellen Hart and Marcie Rendon are the recipients of the 2018 Pinckley Prizes for Crime Fiction, named to honor the memory of Diana Pinckley. The prizes will be presented October 6, 2018 at The George and Joyce Wein New Orleans Jazz and Heritage Center, 1225 N. Rampart St., New Orleans. The Pinckley Prizes partner with the Women's National Book Association of New Orleans, of which Diana Pinckley was a founding member.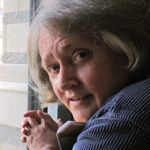 Ellen Hart is the winner of the Pinckley Prize for Distinguished Body of Work. Hart is the author of 32 novels in two series, one begun in 1989 and featuring Jane Lawless, a lesbian restaurateur and her best friend, Cordelia Thorne. She is also the author of the Sophie Greenway series. Hart's novels deal with LGBT issues and have received six prestigious Lambda Literary Awards. In 2017, she was named a Grand Master by the Mystery Writers of America, its highest honor; she is the first LGBT writer to achieve this recognition. Hart lives in Eden Prairie, Minn.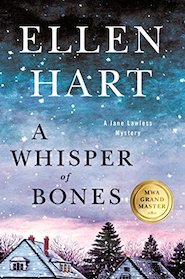 The judges praised Hart's persistence over a long and distinguished publishing career, her generosity to other writers, and her success in creating believable and lovable characters.
Hart said, "I'm still a bit stunned. What an unexpected and incredible honor this is, one that also brings with it the chance to return to New Orleans, one of my all-time favorite cities."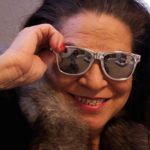 Minneapolis resident Marcie Rendon wins the Pinckley Prize for Debut Novel for her book Murder on the Red River, published by Cinco Puntos Press. An enrolled member of the White Earth Nation, Rendon is a playwright, poet, and freelance writer. She has published four nonfiction children's books; two are Pow Wow Summer and Farmer's Market: Families Working Together. Rendon is a community arts activist who supports other native artists/writers/creators in pursuing their art.
The judges, facing a formidable field of entries this year, were impressed with Rendon's sense of place and her creation of an unforgettable character who forges her own way in a challenging world.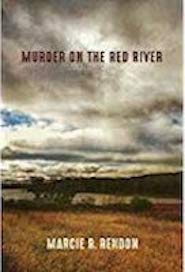 "I keep saying Wow!... wow... I am thrilled and honored that Murder on the Red River is receiving the Pinckley Debut Novel Award," Rendon said. "Wow. The characters in the book are alive in my mind as I write. It touches my heart that Cash, Wheaton, the kids - come alive to readers as well. I hope that other women writers, women writers of color, will hold heart to what is possible for them and never give up on their dreams-whatever that may be. We need to write our stories, create our own mirrors. I am so pleased and again, wow. Miigwetch. Miigwetch. (thank you, thank you)"
The judges this year were novelist J.M. Redmann, author of the Mickey Knight and Nell McGraw series; novelist Chris Wiltz, author of Shoot The Money and The Last Madam: A Life in the New Orleans Underworld; and music and culture journalist Alison Fensterstock, editor/co-author of The Definition of Bounce.
Hart and Rendon will receive a $2,500 cash award, as well as a beautiful paper rosette fashioned from the pages of their books, created by New Orleans artist Yuka Petz.
Submissions for the 2019 Prize opens on June 1, 2018.